DSPPA IP PAVA EVACUATION SYSTEM
The PAVA8000 is a fire emergency broadcast system that supports manual operation and timing programming functions, and is manually prioritized. It supports real-time detection of equipment operating status and operation log records. The broadcasting system can be used for fire emergency broadcasting, daily business broadcasting and background broadcasting.  The system is positioned as a small emergency broadcasting system, which is mainly used for small to medium sized shopping malls, office buildings and exhibition halls.
Compliant with " GB16806-2006  (FAS) " standard, EN 54 voice alarm system
Emergency broadcast can be made from PAVA8009 Fireman's Microphone  or amplifier, Can be remotely controlled from PC software, transmission distance no limitation without delay  Backup amplifier for automatic Changeover and speaker line detection  for changeover. PC software for speaker line real time monitoring
VOICE EVACUATION CONTROLLER PAVA 8500.
8 zones speaker output(could be extended up to 1000 zones)
Built in 500W digital amplifier
One button alarm, built in EVAC message & Chime
8 Zones speaker output with individual volume control
Support remote Mic zones or group paging
DC battery backup monitoring
Real time monitor with EMC microphone for emergency situation evacuation
8 dry contact trigger input/output, DC24V override output
Support 100V Speaker AB line outputs with impedance supervision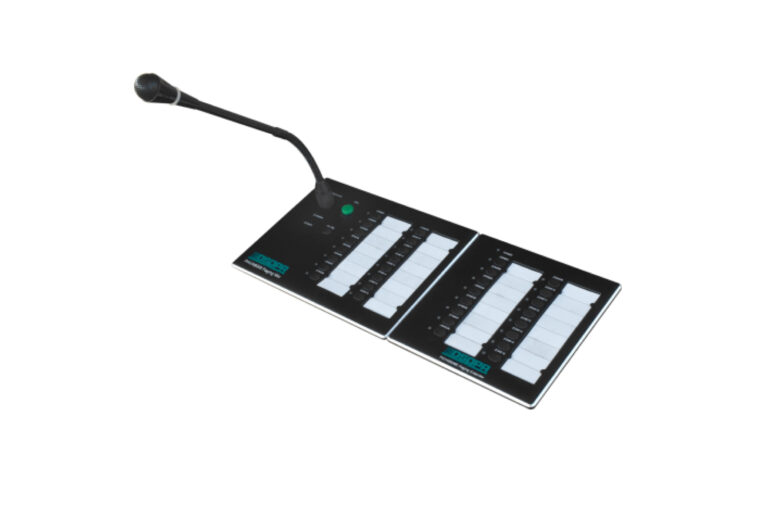 16 ZonesPaging Station PAVA8008/PAVA8008E
Voice evacuation system  paging Mic
Each microphone of 16  zones capacity
Zones extendable by expansion unit
System indicators of AC/DC, fault, Mic, etc.
Comply with EN54-16 requirements
Fireman Microphone PAVA 8009
IP network terminal with built-in amplifier
4-8Ω speaker output
Built-in 2x25W digital amplifier
Audio source: AUX, Mic, USB, SD
EMC output and shortcut output
Wall mounted structure, conform to the EN standard
Programmable for the buttons
Microphone real-time monitoring
Support paging priority setting
Support AC220V/POE power supply
Long distance transmission(Dante technology)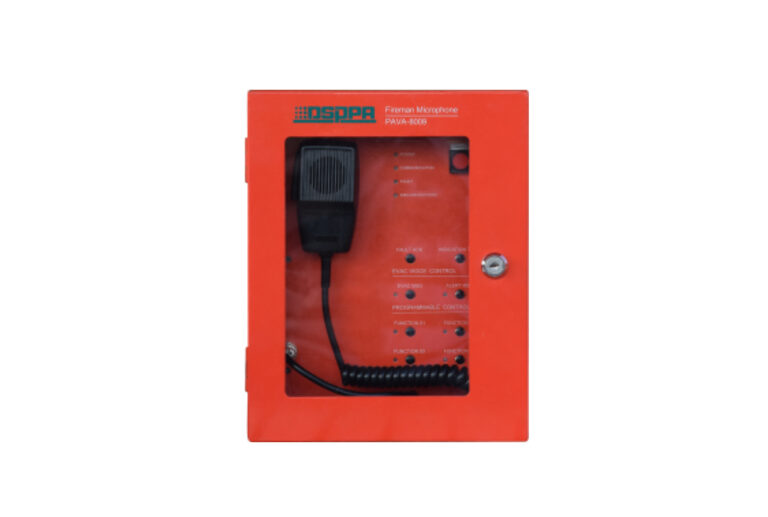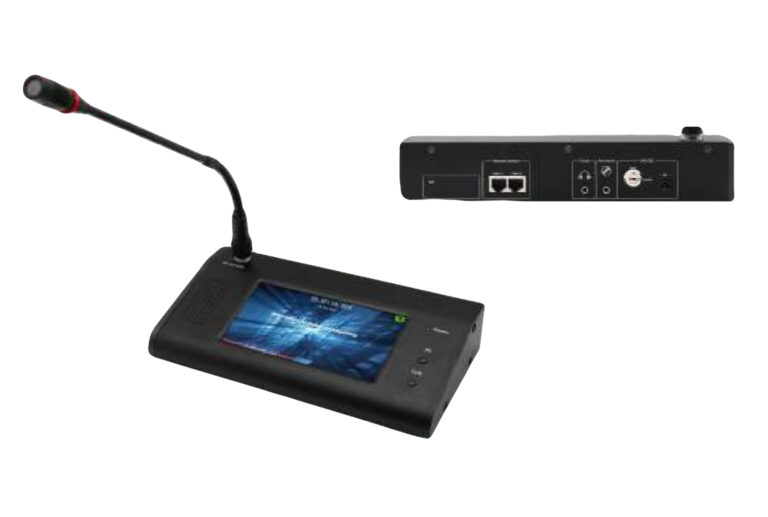 Touch Screen Paging Station PAVA 6005
With 7″ touch screen to operate and display working status
Paging key mode and PTT mode can be configured
Paging priority can be configured
Support zone/group paging through touch screen
Two RJ45 ports for connection
One 3.5mm line input for audio source
One 3.5mm output interface for monitor
Support DC 24V or phantom power 24V supply
FIRE PROOF SPEAKERS EN 54 CERTIFIED 6W/10W SPEAKERS
The  mesh cover is fine aluminum mesh,  rust-proof and durable.
The  speaker's  fireproof  cover  is made by punch forming of high-quality steel,  with flame-retardant sleeve joint, which can be sealed completely to prevent  fire.
The speaker has a reinforced adjustable clip, durable and reliable, convenient for installation, and also has a safety steel rope hook, so as to realize double protection.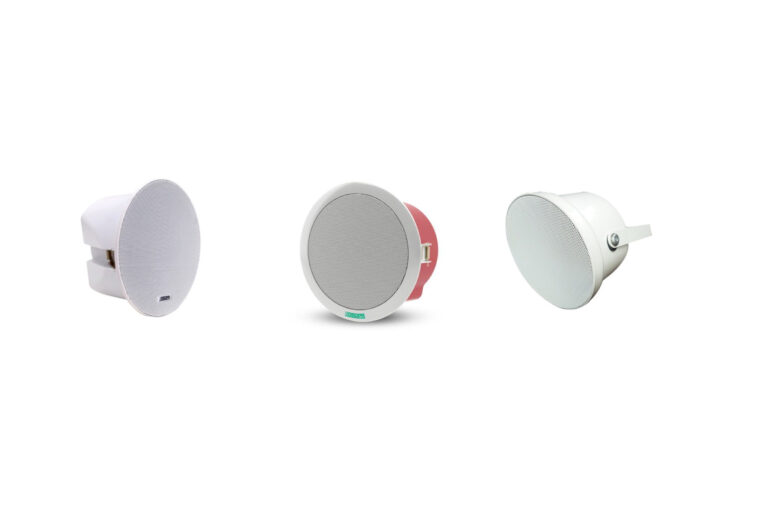 The EN 54 Fire detection and fire alarm system 
EN 54 is a mandatory standard of European Union market that specifies requirements and laboratory test for every component of fire detection and fire alarm system.The standard is developed and approved by European Committee for Standardization (CEN). It came into force in April 2011. It has been widely recognized around the world. Three sections regarding to Voice Evacuation Systems in the standard:
EN 54-4: Power supply equipment
An uninterrupted monitored power supply system is crucial for this type of system, guaranteeing system availability at all times. Some of the characteristics that have to be fulfilled:
Monitoring and detecting faults in batteries
Protecting against surge
Protection against over discharge
EN 54-16: Voice alarm control and indicating equipment
Requirements that the control system must fulfill as well as the tests that have to be undertaken. Some of the characteristics that have to be fulfilled:
Immediate availability. It must be able to send warning message 10 seconds after applying electric power supply
Immediate response. Less than 3 seconds after an alarm is set off
Supervision of the critical signal route: the alarm system link, the PA system, the amplifiers and the loudspeaker lines. This supervision must not interfere with the normal operation of the system and must be supervised at

least every 100 seconds

Fireproof cables
EN 54-24: Voice alarms – Loudspeakers
This establishes the requirements that must be fulfilled by the loudspeakers within emergency evacuation systems. Some of the characteristics that have to be fulfilled:
Ceramic connector to withstand high temperature
Thermal fuse
Fireproof dome
Status indication and fault monitoring
On some occasions a back-up amplifier is compulsory in case there is a problem with one of them